Retaining Walls
Cambridge Pavers Inc.
By selecting Cambridge Pavingstones with the extraordinary advantages of ArmorTec®, you will join hundreds of thousands of satisfied homeowners. Many of us have extended our outdoor living space for the whole family to enjoy by creating vacation getaways in our own backyards. We have also improved curb appeal and increased the appraised value of our homes while considerably lowering home maintenance costs.

I urge you to closely examine Cambridge ArmorTec driveways, patios and walkways right in your own neighborhood that have been in use for years. A Cambridge Pavingstone can be obtained from a landscape supply yard.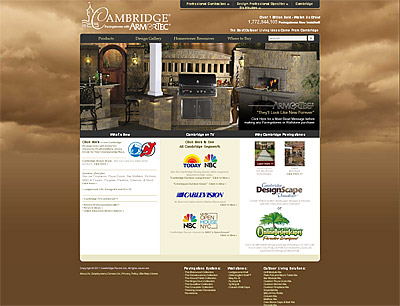 Cambridge Pavers Inc. web site »